A craft or office desk can easily be made from a variety of different materials. You basically just need something that gives you a flat working surface as well as a base to provide the right height. You don't need to go out and purchase a new expensive desk when there are so many ways to easily create your own. I'll show you a variety of DIY craft desks that will inspire you to build one with materials you may even already have on hand. Plus, with building your own, it is easy to customize to your needs and save money at the same time.
Craft Desk Made From Vintage Finds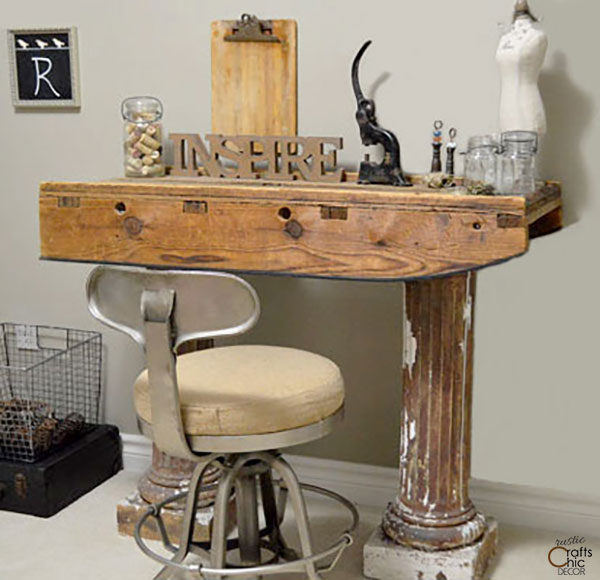 At one time, I needed a small craft desk just for working on beading projects. As a collector of unique vintage pieces, it didn't take me long to put to use some of the pieces from my collection. Two concrete pillars made the perfect base to set an old ice sled on. Since the pillars were super sturdy and the sled fit snuggly on top of them, I didn't need to do anything else to secure the desk.
An Easy Desk With Ikea Parts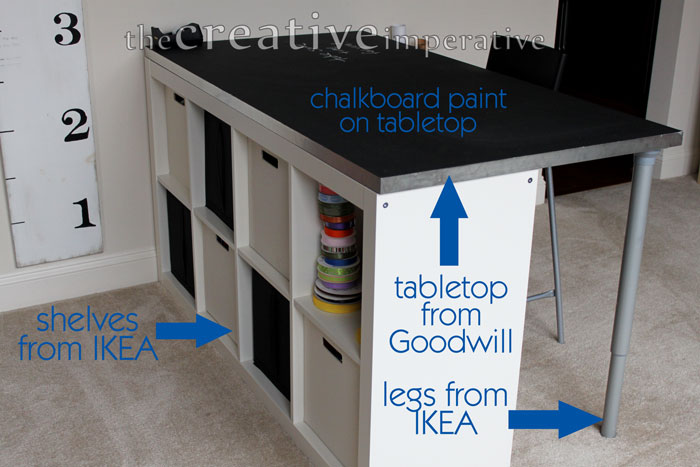 If you're like me, you may already be a huge fan of Ikea. We have purchased so many, easy to put together, Ikea cabinets for our cabin. However, you can also design your own furniture, like a craft desk, by using Ikea parts.
Closet Door On Sawhorses Desk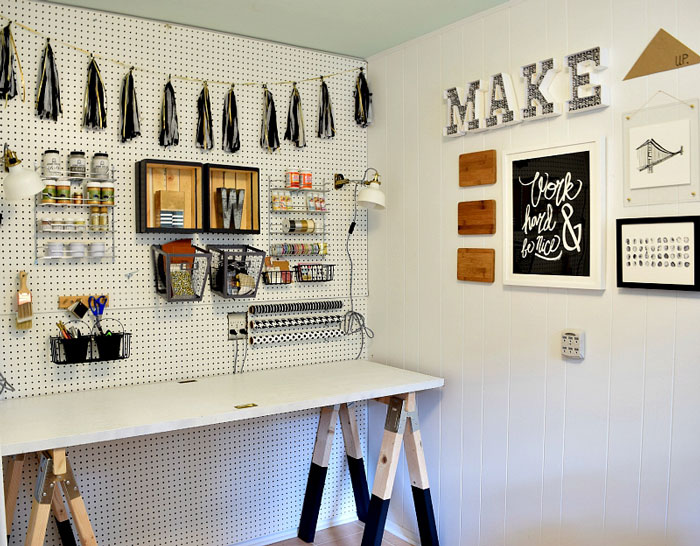 Tabletops made from old doors are such a great idea. This particular desk has a closet door as the top which provides a nice smooth work surface. For the legs, it doesn't get much easier than using sawhorses!
Repurposed File Cabinet Desk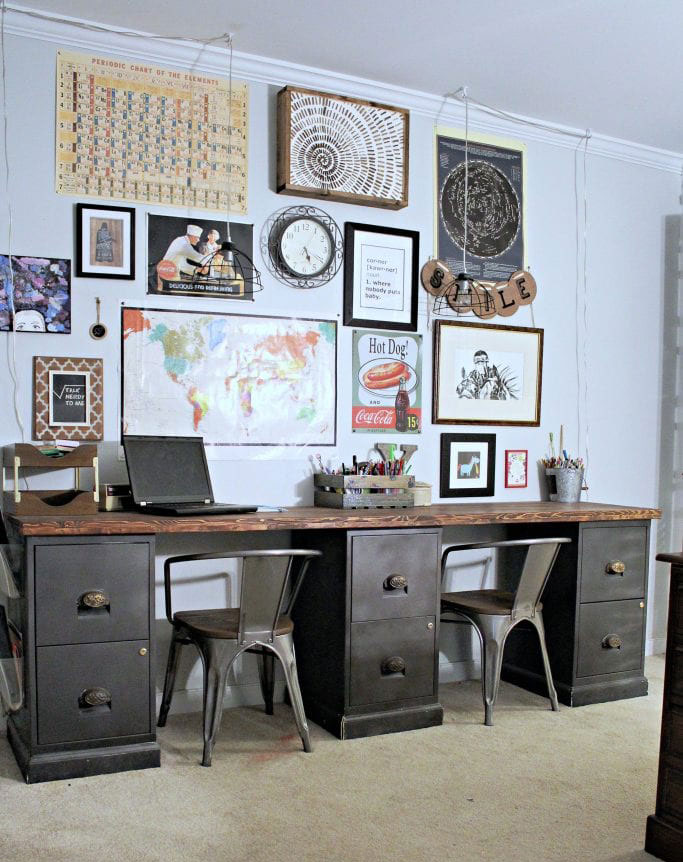 Don't throw out your old metal filing cabinets! You can give them a stylish face lift and use use them as a base for a new DIY craft desk. By painting the cabinets, adding decorative pulls and finishing with some base trim, you get a nice updated look.
Easy Plumbers Pipe Table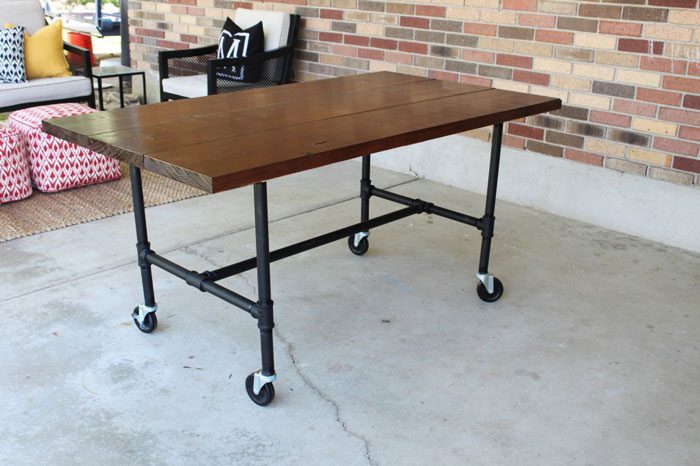 No matter what you use for your work surface, plumbers pipe legs will give you a stylish rustic industrial look. When you add casters to the bottom of the pipes, you get even more versatility. Keep the table next to the wall when you need the surface just for yourself. Then, when working with others, pull the table out for more seating.
Craft Desk Made From A Workbench Kit

This craft desk DIY is a genius idea. The look reminds you of a vintage industrial cart but it is really handmade. Sounds like too complicated of a project? Think again! This desk is made from using an easy to build heavy duty workbench kit. It was then modified to fit a set of industrial wheels. I love this idea!
More Craft Room Ideas