I don't know about you but I tend to accumulate a lot of Christmas ornaments over the years. Between buying new ones and making my own ornaments, I am left with way more than I need for our tree. The problem is that they are all so pretty and some have real nostalgic value. So, leaving them in the box just doesn't feel right. If you find yourself in the same situation, I will show you how to decorate with extra ornaments in creative ways. You don't need to only display Christmas ornaments on a tree!
With all of the ways to decorate with ornaments, I almost feel like that is all I need to create a festive home. From simple displays to garland and wreaths, there are so many decorative ideas. All of these ways to decorate with ornaments can be modified in even more ways to suite your own taste. With these ideas for inspiration, you'll have fun sorting out your own extra ornaments for how they can best be displayed.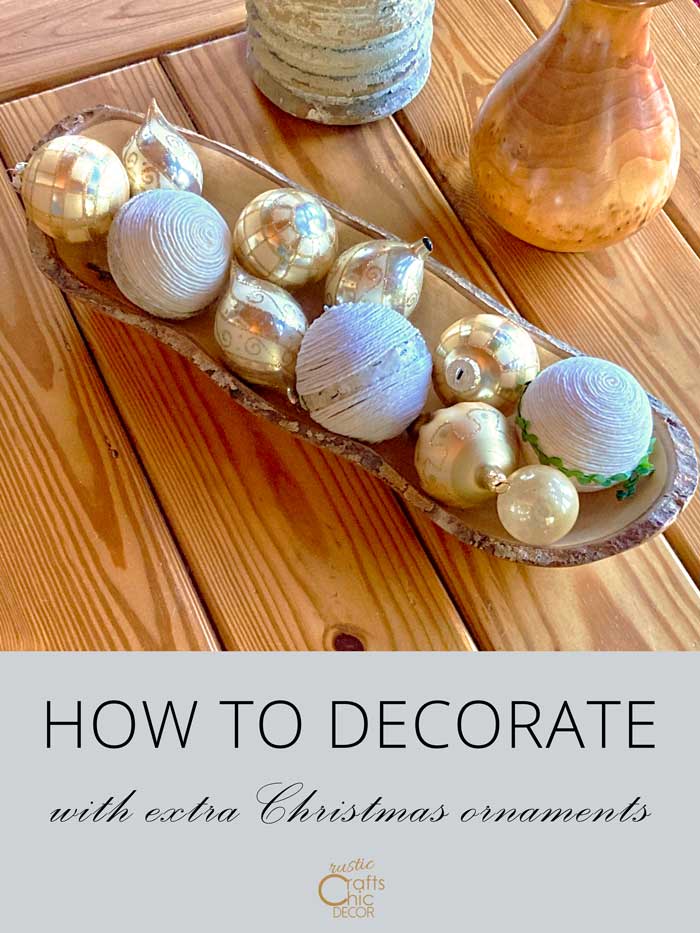 This post contains recommended product links. If you make a purchase through one of the links, I will earn a small commission at no extra cost to you.
Display A Single Focal Ornament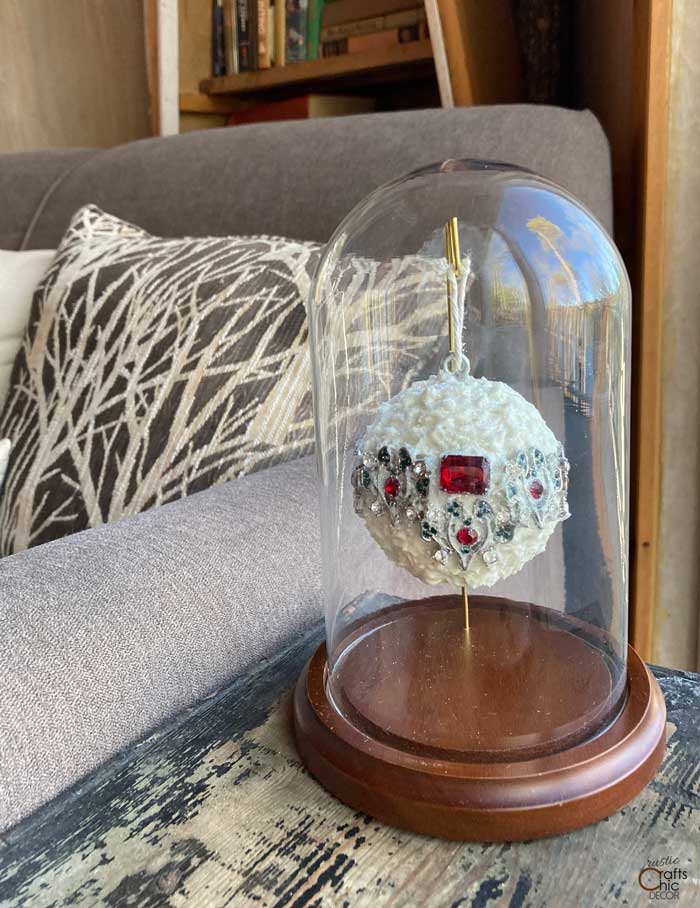 If you have a special keepsake ornament, you can give it focus by hanging it under a dome. Since I made this ornament from old jewelry, passed down to me, I wanted to display it more prominently. A glass dome works perfect for this. Another idea is to place it in a small glass bowl or candy dish on it's own.
Use Ornaments As Bowl Fillers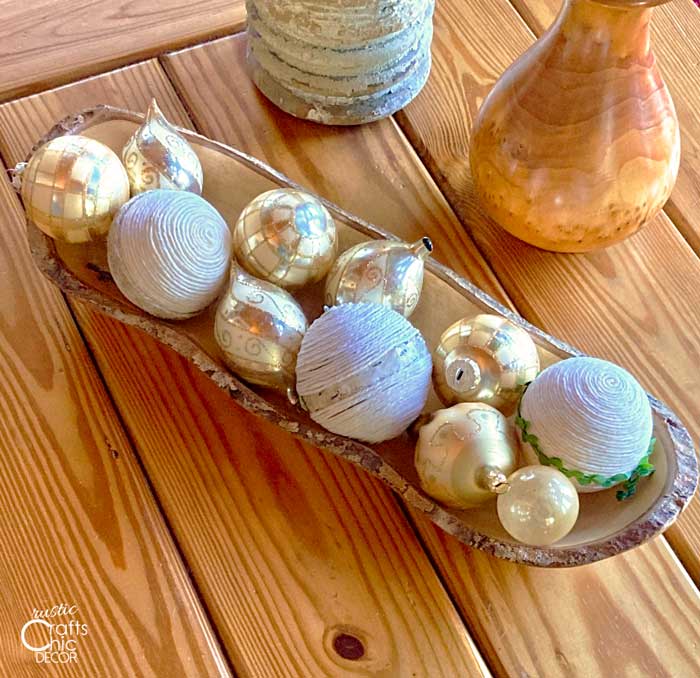 I love unique bowl or vase fillers. For the Christmas holiday, it is so pretty to grab an assortment of Christmas balls to display in this way. I chose to combine chic gold ornaments with some slightly rustic balls. Since I made these twine balls with white twine, they are a little more chic and provide a nice contrast in texture.
There is no end to the possibilities for displaying ornaments this way. You can use rustic trays, pottery bowls, glass bowls, glass vases, or whatever other container you have. Use all neutral balls together or create a vibrant display of multi colors. On a tray, you can also set pillar candles in the middle and surround them with pretty ornaments.
Use A Tiered Tray For A Unique Display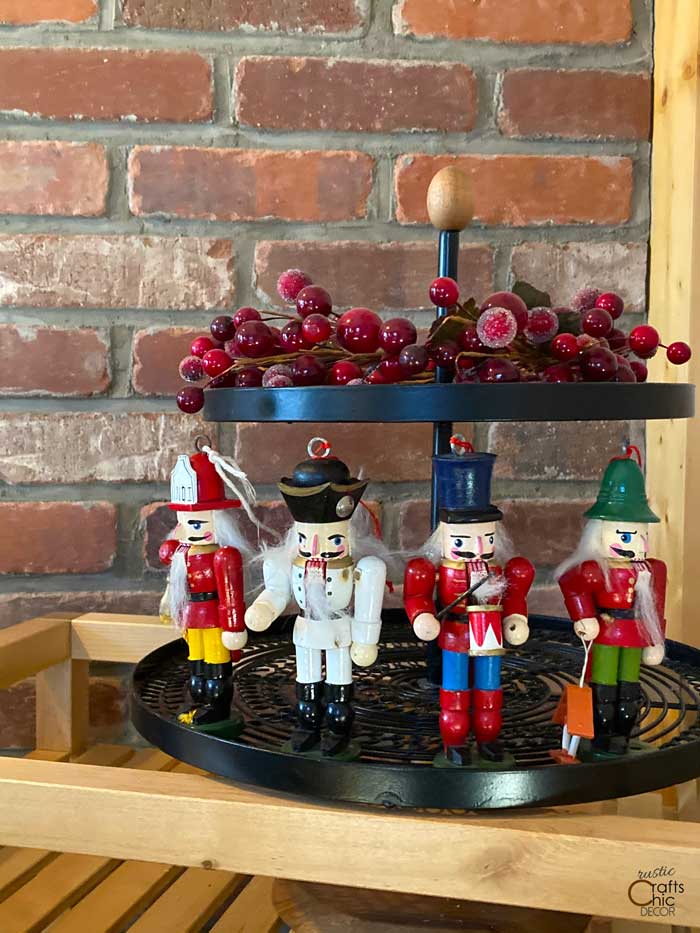 Using a tiered tray is a nice option for creating height and additional interest. Maybe you have two types of ornaments that you want to display. For instance, you could set figurine ornaments on one tier and ball ornaments on another. And, just think what you can do with three tiers!
Adorn A Gift Package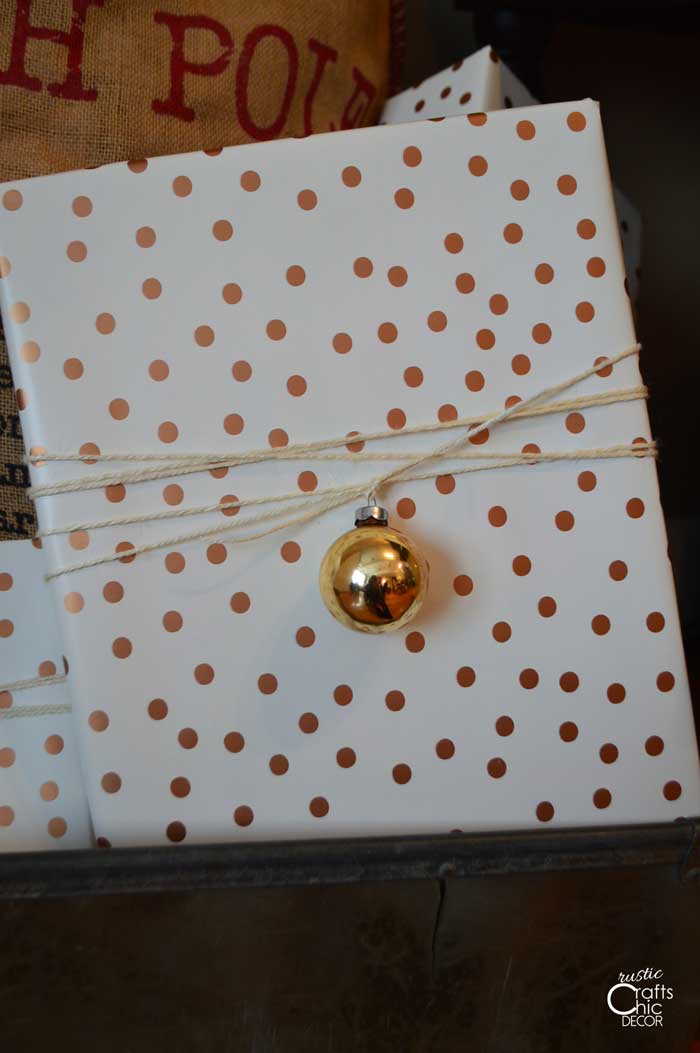 If you have plenty of extra ornaments to decorate with, you can start giving some of the way! I like to adorn gift packages with a festive ornament rather than purchasing bows. It's a great way to use up a surplus of ornaments, save money, and recycle all at the same time.
I have also added the gift recipients name to ornaments before as well. Just use a paint marker or sharpie to write the name on the balls. Or, write the names on sticker labels and then attach those to the ornaments.
Make A Wreath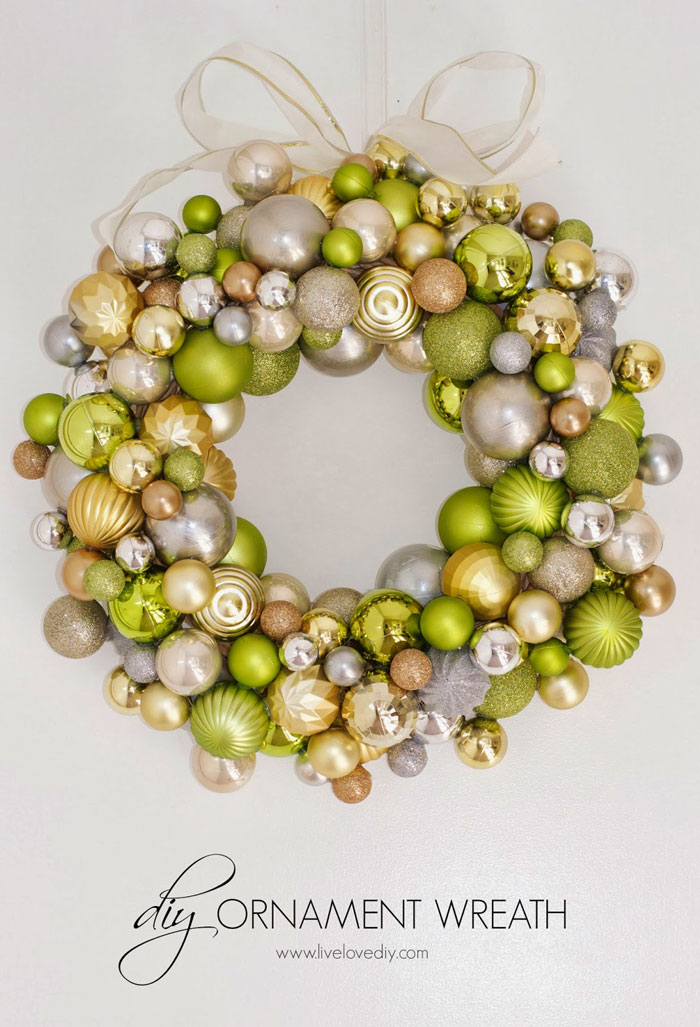 You can create beautiful wreaths with left over ornaments as well. Just gather up some coordinating colors and then attach them to a wreath form using hot glue. By using varying sizes or ornaments, you can easily fill in the gaps with small balls.
Using this same idea, attach ornament balls to a Styrofoam cone to make a tabletop Christmas tree.
Display Ornaments On Branches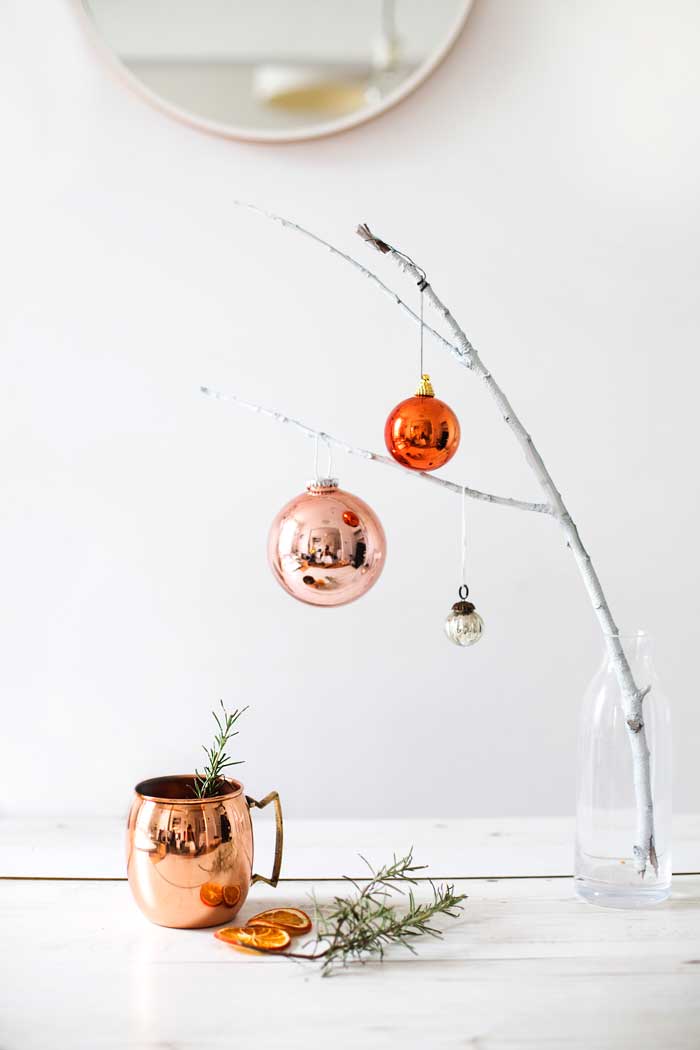 I love this simplistic idea of hanging a few ornaments off a branch. Even though the look is simple, it has a ton of impact because of the prominent focus.