Besides the kitchen, the bathroom is one of the most popular rooms to remodel in the home.  So…today's focus is on bathroom designs to give inspiration either for a simple tweak in decorating or a more major remodeling job.
To narrow things down a little further, I am choosing to show just rustic chic bathrooms
What is that?
A combination of rustic wood, metal or stone mixed with a little floral, crisp white or elegant lighting.
I hope you enjoy this collection!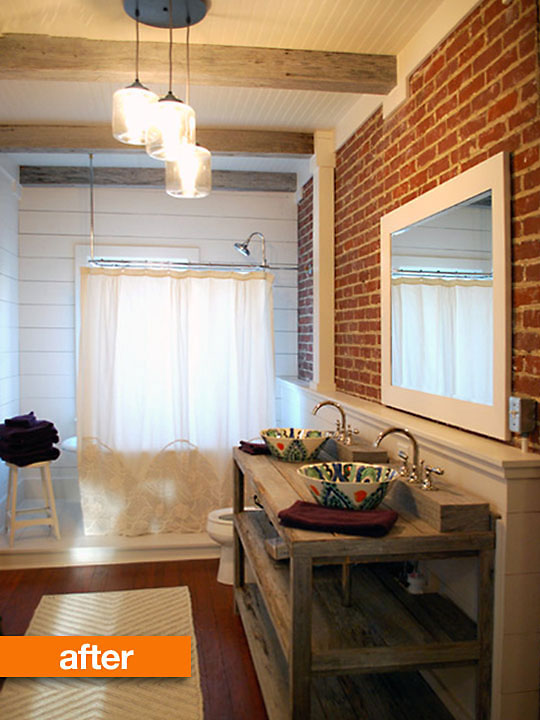 This first example is an incredible makeover of a laundry room to this beautiful rustic chic bathroom.  I love the wood vanity combined with the pretty sink basins.  Check out the before picture picture at Apartment Therapy!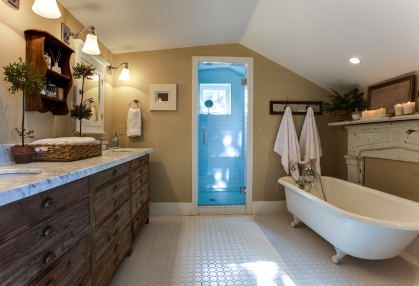 This bathroom is incredibly cozy with that big claw foot bathtub and fireplace…whether you can actually have a fire or not!  The distressed wood cabinets mixed with the crisp clean white floor tile is just one example of combining rustic and chic in this fabulous bathroom.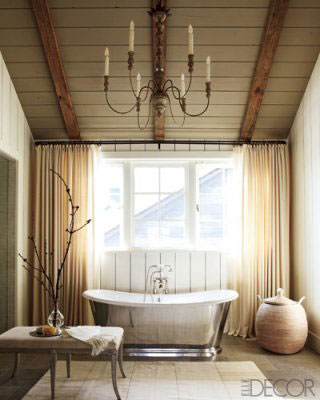 Another great bathroom design by Elle Decor.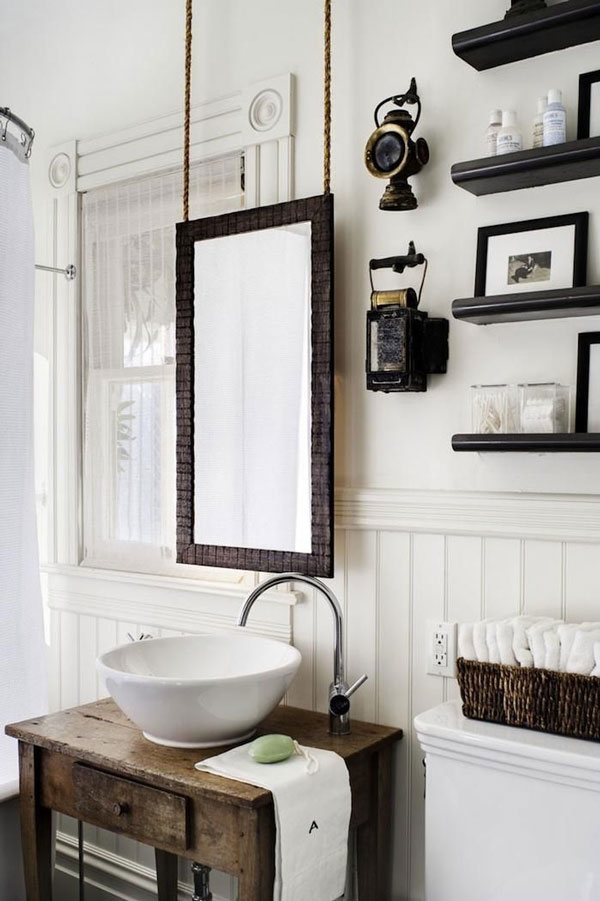 Here again is another take on worn wood, crisp white, and vintage accessories.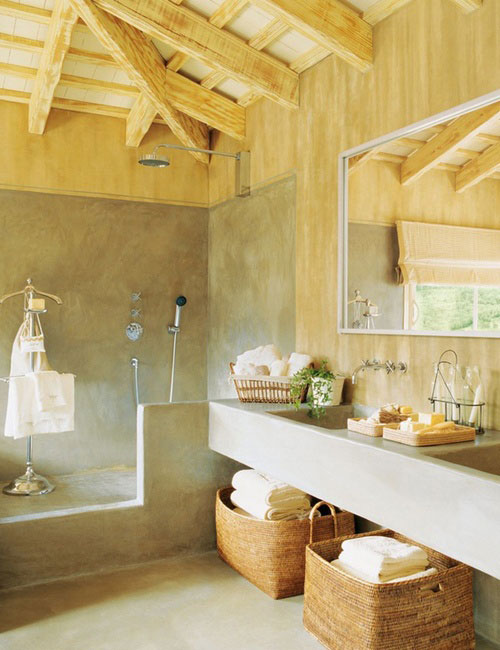 Combining textures is key to a good design and I love the mix of the warm wood with the cool concrete in this bathroom idea.  The baskets also help to soften and warm up the concrete.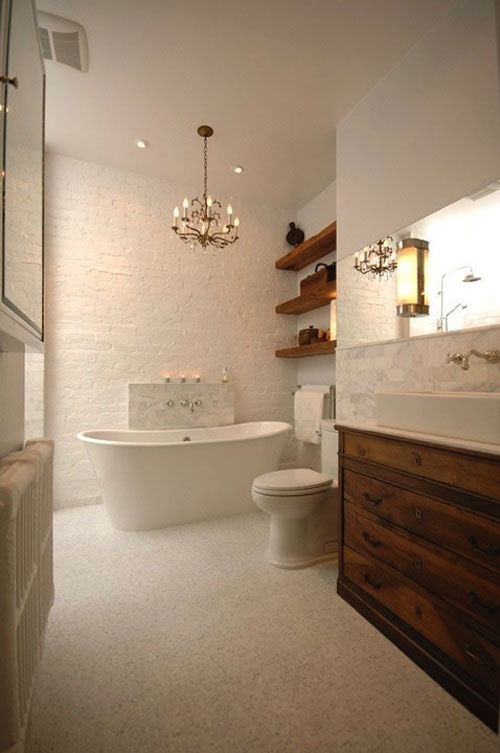 Hanging a chic chandelier in a rustic bathroom is a perfect touch to add just a little glamour.  The contrast is always so stunning.
I hope you have been inspired by these rustic chic bathroom designs!  You can also check out my Cottage Bathroom Ideas and Five Unique Shabby Chic Bathrooms for more inspiration.