Decorating a room in your house shouldn't be stressful or unaffordable. In fact, there are plenty of ways to decorate with the simplest of things. See how to decorate a room in style by upgrading what you have.
Turn Basics Into Extraordinary Decor
Things that are considered simple are those basic accessories that are easy to come by. And, chances are that you already have them in your home. Sometimes is not what you decorate with but how you decorate that gives the most impact. To give your accessories more style, you may just have to make them over or display them in a fun new way. Simple things like nature, books, vases, canvases, pillows, lights, candles, and photos can all be super stylish with just a little tweaking.
How To Arrange Your Books
If you like to read, you probably have a lot of books taking up space. Instead of leaving them in piles, why not arrange them decoratively? Here are some creative ideas for doing just that.
Use Books In A Themed Display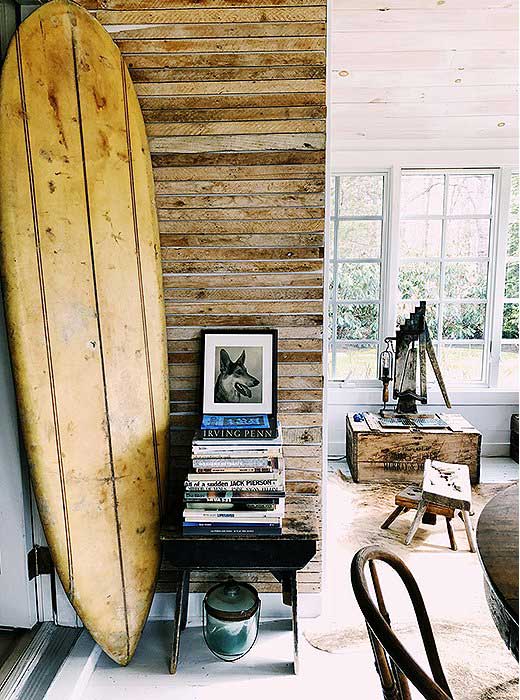 Use books as part of a themed display. In this example, the books work to give more height and substance to a small table. And, topping the books with the framed photo makes a very cohesive look. Each accessory on it's own would not look as dramatic.
Small Vintage Stack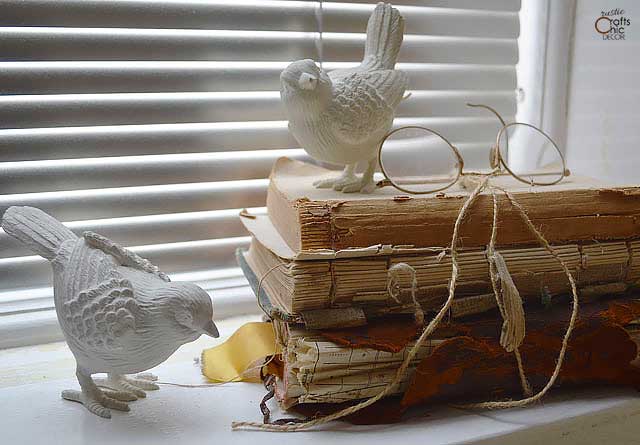 Small stacks of books are great to use as props for other decor. I used a collection of old vintage books to add some height to one of my birds. They also gave me a highlighted spot for my grandpa's old eye glasses.
Make The Most Out Of Vases
Whether you display a vase on it's own or in a grouping of other vases, there are ways to provide more impact.
Fill And Group Similar Style Vases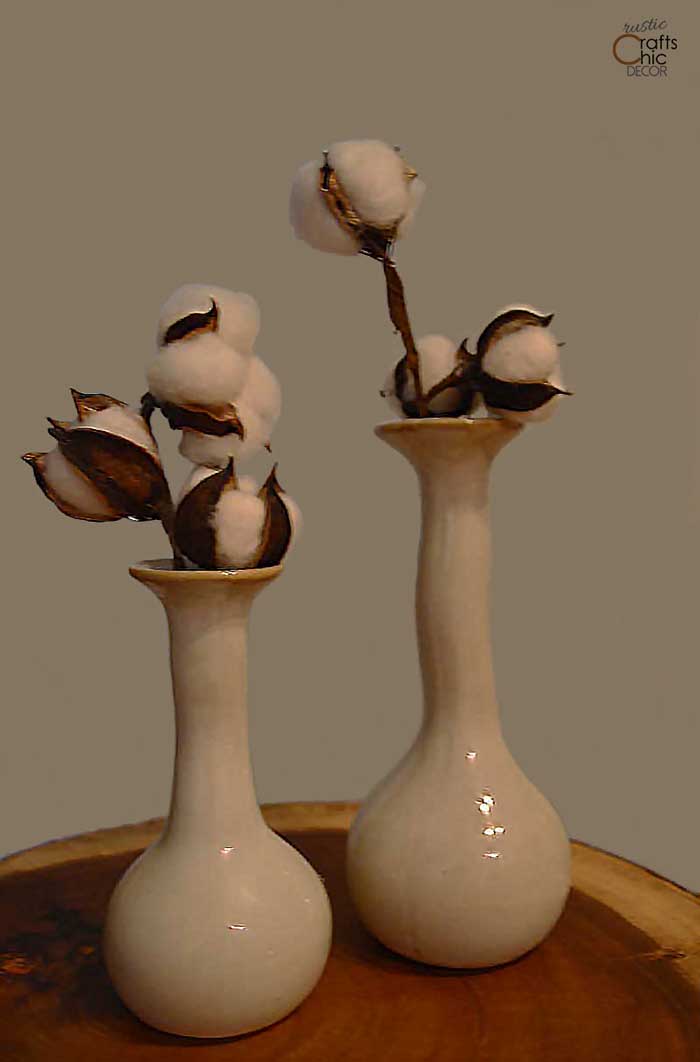 Put two or more vases together for areas that need more substance.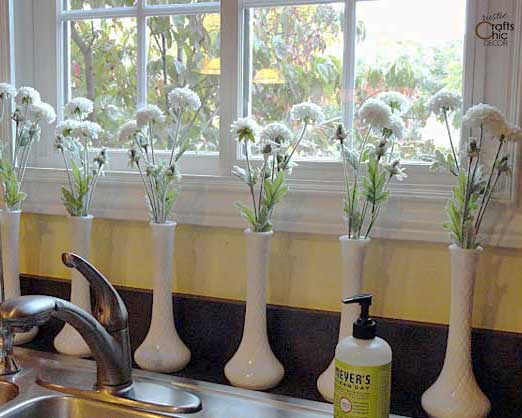 Refinish And Update An Old Vase
Just like any decor accessory, a style that you once liked may not go with your current room design. Instead of buying something new, try updating what you have. An old vase can be painted or texturized in a new way. For instance, I had a modern style vase that I painted to look like birch bark for a new look.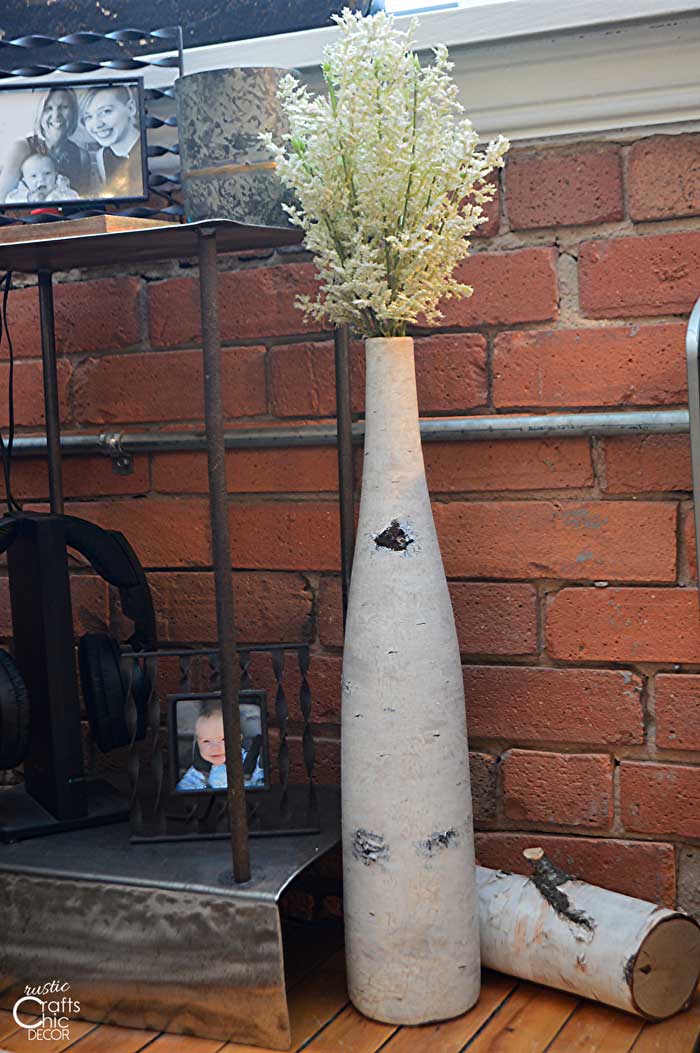 This vase looks nothing like the original and I can now use it in my rustic setting.
Bring Nature Inside
Besides plants, you can also decorate with things that you collect from outside. Things like branches, rocks, pinecones, and drift wood are all examples of items to display.
Branches
There are so many things that you can make out of branches. However, simply putting branches on display can be very decorative for a rustic room.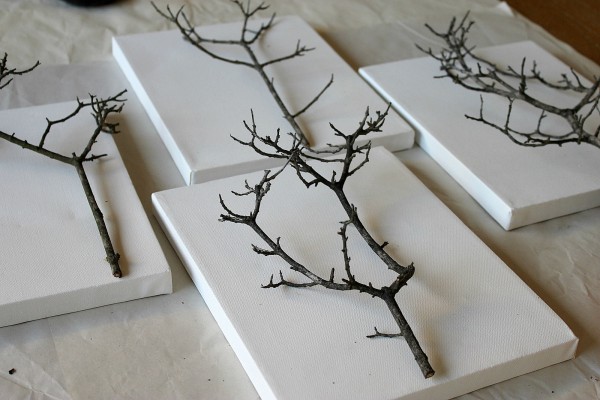 One easy way to display branches is to simply attach them to canvases. That's how easy it is to create your own rustic DIY canvas wall art!
You can also easily display a bunch of branches in a glass vase. Or, any vase for that matter! To add some modern flair to branches, paint them a solid color of your choice or get really creative.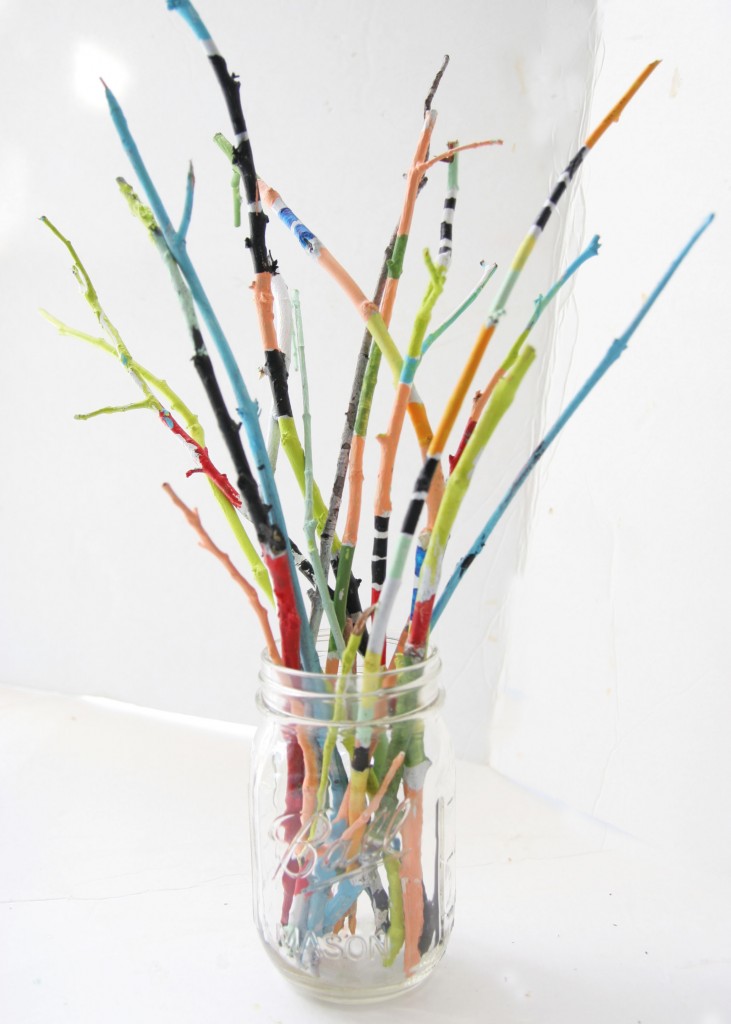 The painted patterns on these branches are super fun. Brighten up any spot in the house with a colorful display like this. And, if you recycle a mason jar or old flower vase, the only cost is for the little bit of paint!
The next time that you take a nature walk, keep an eye open for interesting chunks of wood or branches. We found a piece that was eye catching to us and made it into a piece of art to display.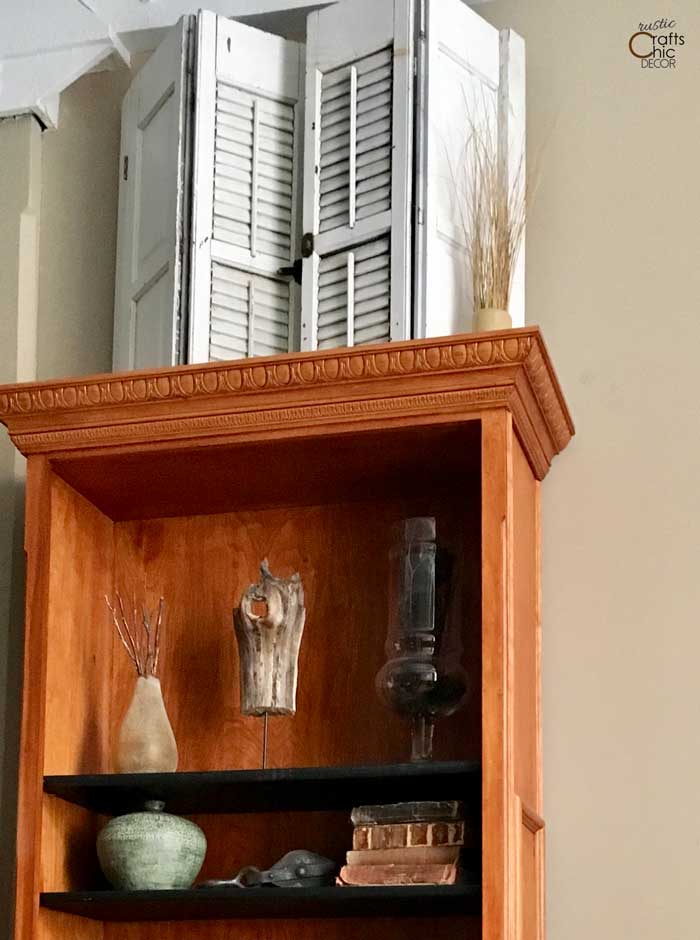 My husband simply drilled a hole in the bottom of the piece and attached it to a metal stand that he welded. I have seen pieces similar to this in expensive art stores and it didn't cost us a thing. To complement the piece of tree, I also put some small twigs in a vase next to it.
More Ways To Decorate With Simple Things