For a cool and unique look in your home decor try incorporating some salvaged industrial items into your designs.  Lately, my husband has been bringing me home lots of fun objects that he has been picking up from a metal scrap yard.   At first look, some of the objects look a bit too junky for home decor.  But, after a good washing and the right display, they suddenly take on the look of art!
I feel like a little bit of industrial decor blends in nicely with a variety of different decorating styles.  It works well with modern, traditional, rustic and shabby chic.
I'm not sure what this piece was used for but it looks like the letter "H" to us and that happens to be the initial for our last name!  So….it is now meaningful and just had to be displayed in our study.  The way it is formed, it already has a natural easel.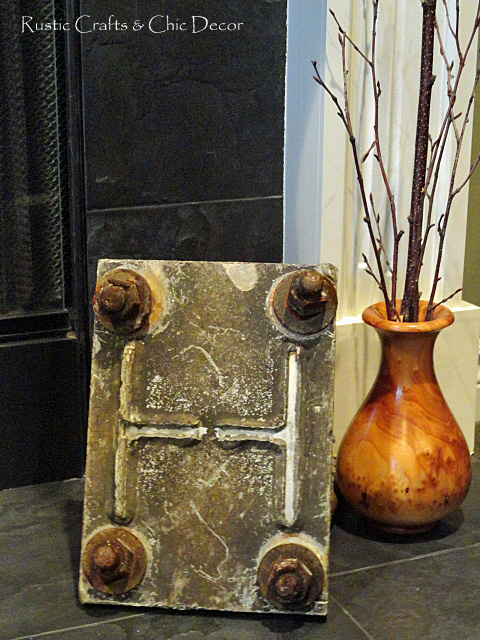 Here are some more ideas of industrial items used in home decor: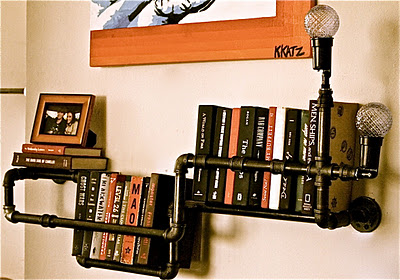 I just love the funky style of this wall book rack made from pipe.  The look is so unique and would definitely be a conversation piece.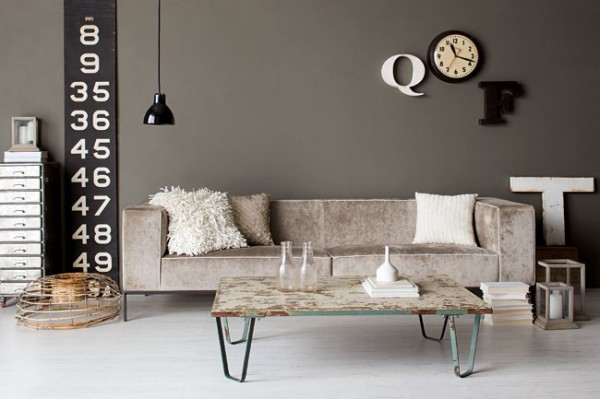 Can you pick out all of the industrial decor in this picture?  It is just loaded with it!  Industrial drawers and letters and a lobster pot….just to name a few.  There is also an old funnel and tram numbers along with other vintage items.  Vintage is a big part of the industrial look.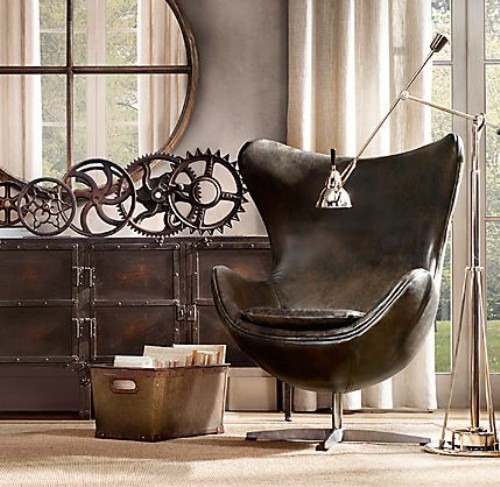 The grouping of gears in this room stands out like a work of art.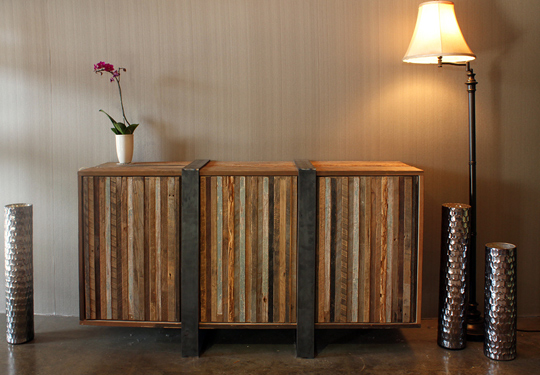 This credenza was made entirely from reclaimed wood and steel.  The combination of the warm and cool textures is so unique.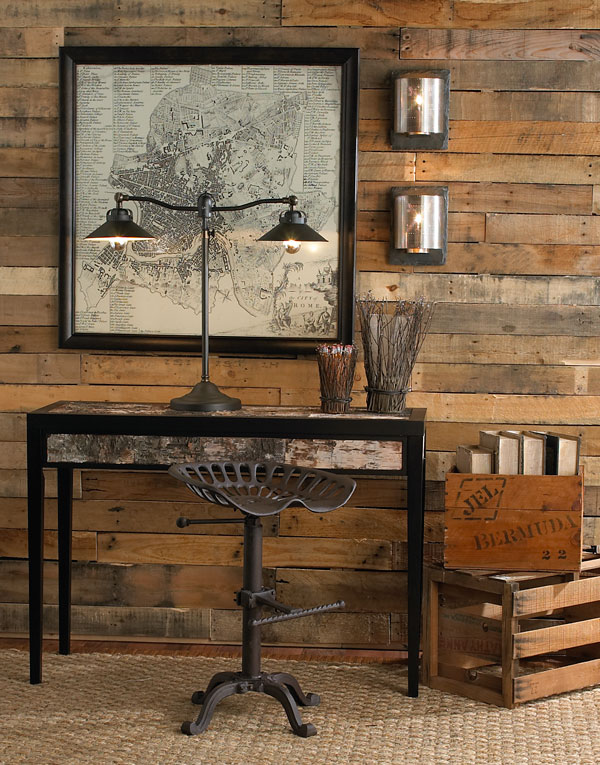 I love the industrial metal stool and other pieces combined with the full pallet wood wall!
Happy Decorating!