The simple and nostalgic beauty of farmhouse style decorating is what has made it so popular. No matter what type of home you have, you can easily create an atmosphere reminiscent of a classic farmhouse. Whether you decorate with vintage pieces or simple rustic elements, the style is comfortable. I'll show you some ideas that are easy to incorporate, to get a farmhouse look, that don't require any work at all.
Although there are plenty of DIY projects for farmhouse decor, there are simpler ways of getting the look. It's really just a matter of what you decorate with. For instance, I used a variety of different laundry antiques to give my laundry room some simple farmhouse style. A kitchen is also a great place to incorporate antiques. Use vintage kitchen accessories from kitchen's in the past. The only work, if you can call it that, is shopping for or collecting authentic rustic items to place in your rooms.
To get the best vintage pieces to decorate with, you will want to shop at antique stores, flea markets, or estate sales. Even though you can purchase plenty of vintage inspired decor from home decor stores, actual antique pieces will give your space a more authentic look. So, the next time grandma wants to pass down some of her old pieces, snag them up! You can't beat authentic and free. Here is some inspiration for how to display those items to create a farmhouse feel.
Vintage Pieces For Simple Farmhouse Decor
Old Baskets
I love to use old antique baskets in decorating. Whether they are wire or wood, the distressed look of vintage makes them appealing. Not only do they add some simple rustic decor but they also can serve a storage purpose.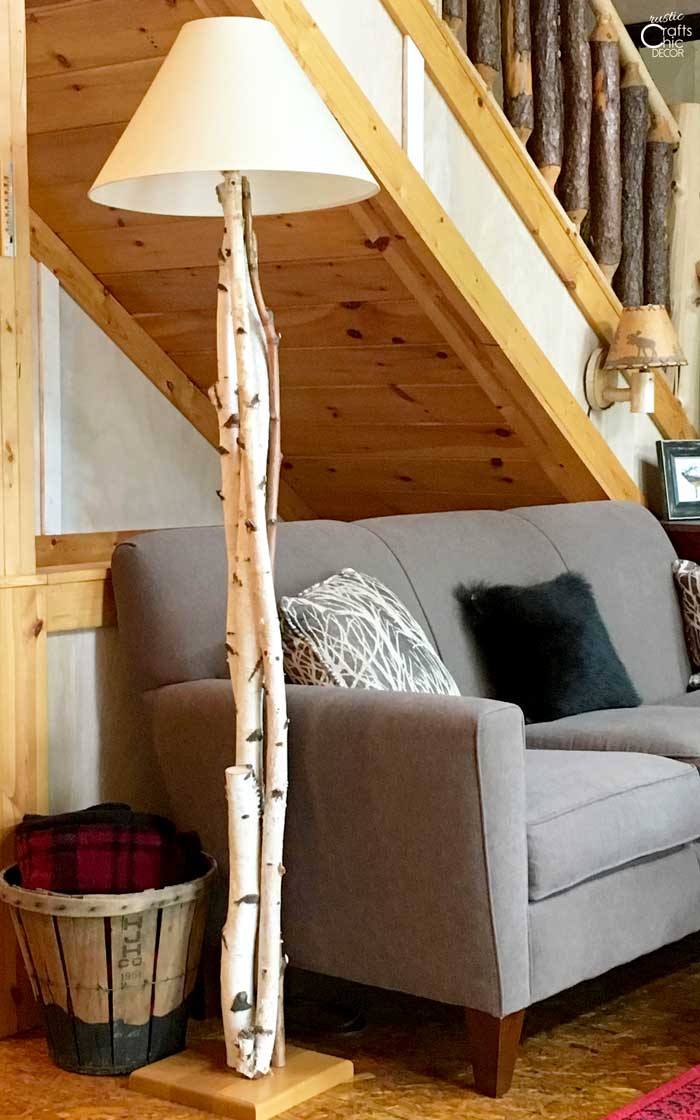 An old bushel basket is great for holding throws. The simple rustic look adds farmhouse nostalgia and warmth. If you don't want to keep throws in a basket, you could always fill it with knitting supplies or magazines.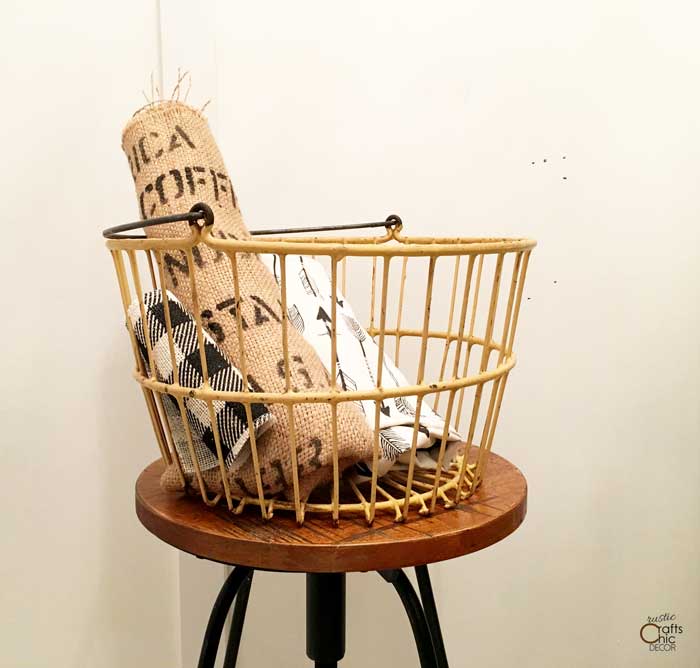 A vintage wire egg basket is great to use in farmhouse decorating. It can be displayed in any room of the house. Some places to consider are above cabinets, in bookshelf styling, on a table, or even on the floor in a corner. Besides wire egg baskets, there are a variety of other vintage wire baskets that can be used. Old bottle carriers are another fun option. Fill them with magazines, faux fruit, flowers, balls of twine, or bundles of twigs on a fireplace hearth.
Vintage Vases For Simple Farmhouse Decor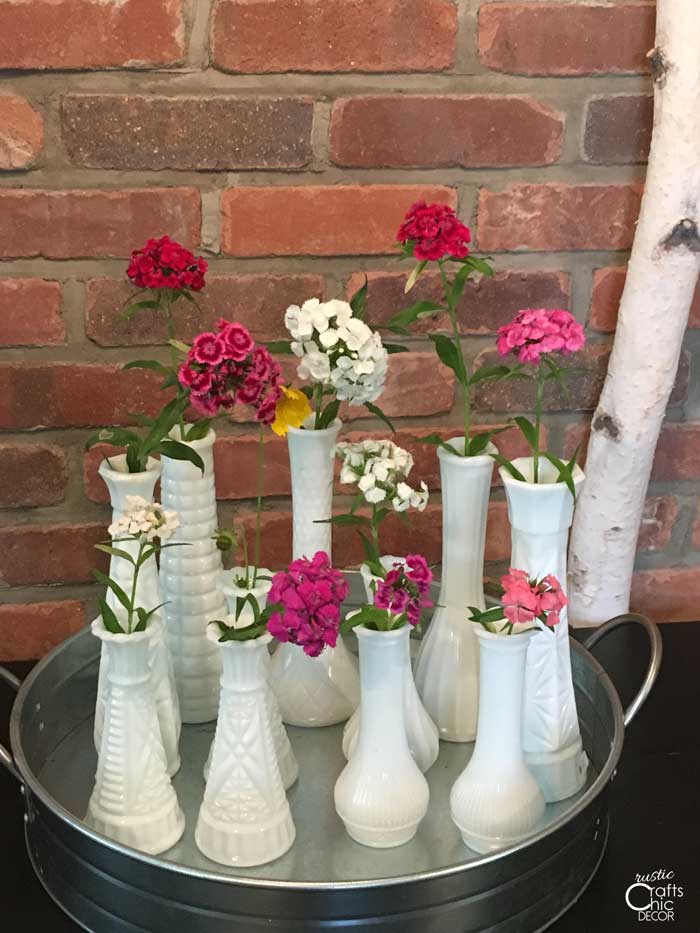 Vintage milk glass vases make for some chic farmhouse decor. Display them singly or in a grouping. Fill them with cotton stems or fresh flowers for simple farmhouse decor. I filled a grouping of vases with wildflowers, cut from my yard, for an easy and inexpensive idea.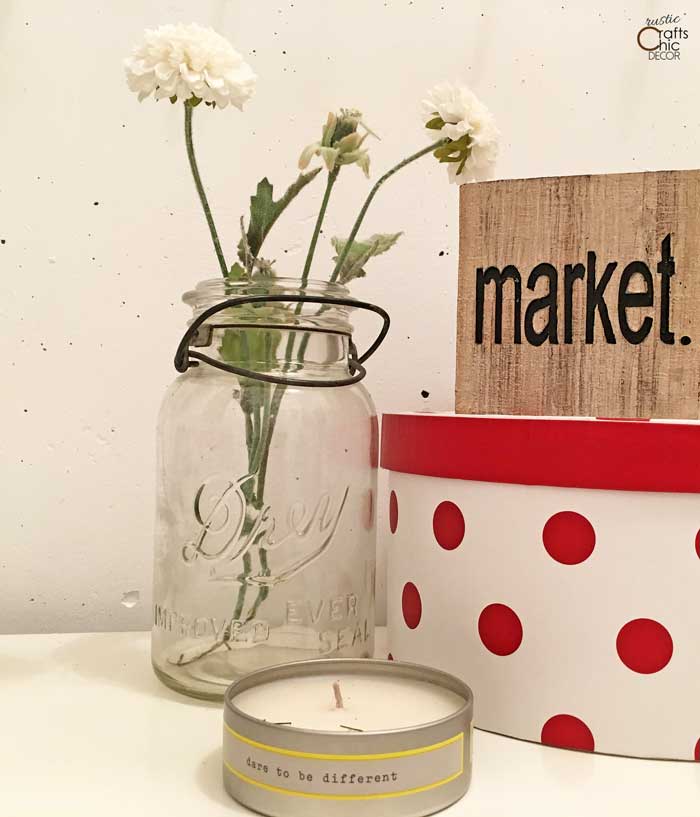 Sometimes vases can be made from other types of vintage glass. An old vintage bottle is one of my favorite things to use as a vase. Another popular and simple item to use in a farmhouse is an old mason jar. Mason jars have so much nostalgic appeal on their own. However, when they are filled with flowers, they make a big impact in farmhouse decor.
New Life For Game Pieces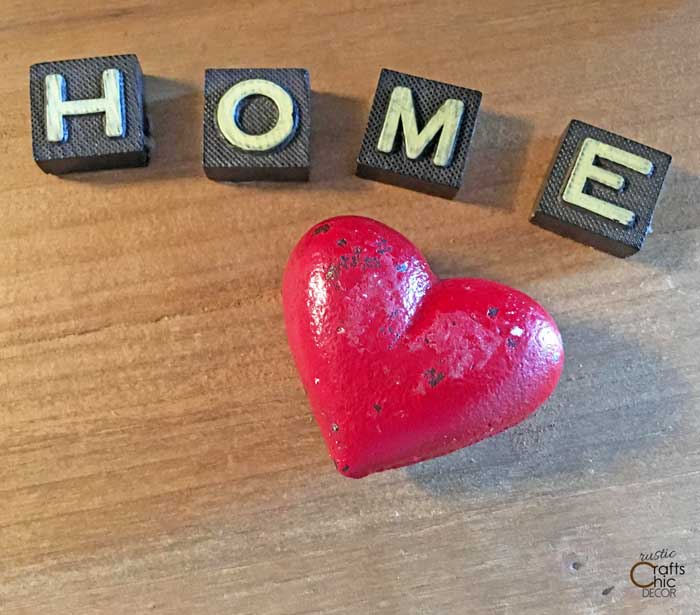 Something as simple as laying out letter tiles or other game pieces can create fun table decor in a farmhouse style. For more unique ideas with game pieces, check out my post on crafting with board games.
Leave Out Your Boots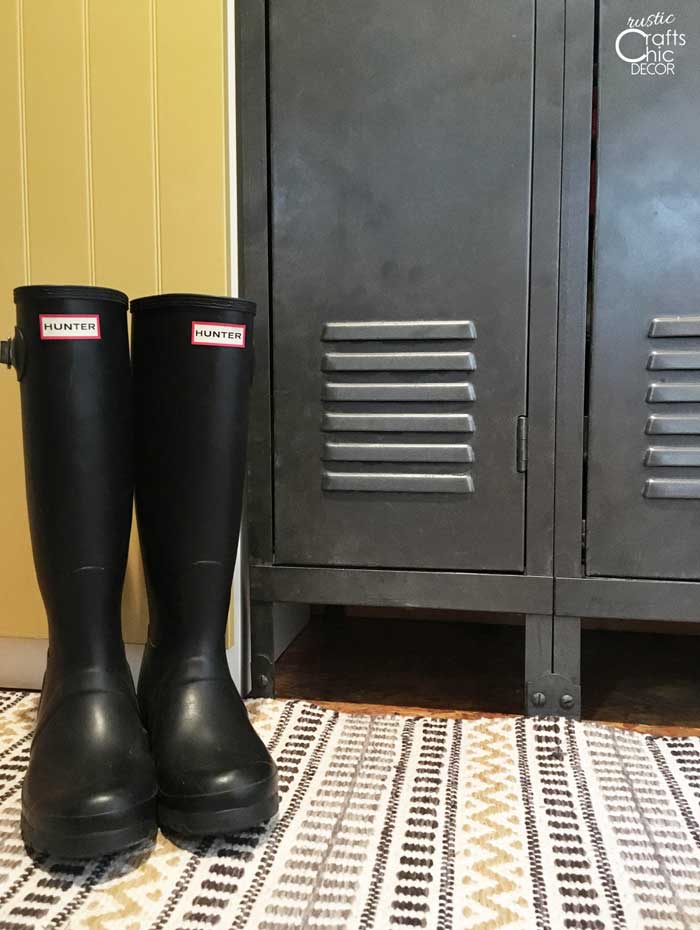 I'm not exactly sure what it is about rain boots and farmhouse decor. But, so many times that I am looking through photos of inspiring farmhouses, I will see a pair of rain boots somewhere on display. They always look right at home and decorative. Usually, they are right inside or outside the back door. I have even seen some boots filled with flowers for additional decor. In fact, you can see a couple of examples of this in my post on Spring decorating ideas.
For more inspiration, check out these simple decorating ideas for the modern farmhouse.