I received this question recently from a reader:
"Hi, I am in charge of our home schools Thanksgiving Feast Gathering. I am looking for inexpensive ideas for centerpieces for the large wooden tables. Year before last, I made the flower pots look like pilgrim hats and inserted donated mums. Last year, donated mums and wrapped with pretty paper tied with raffia. This year, key word, still inexpensive, any ideas?"
This is a great question and one that many of us would like to know, especially when planning a special group event for a school, church or other organization.
Luckily, there are many Thanksgiving centerpieces to make for very little money that still are full of style.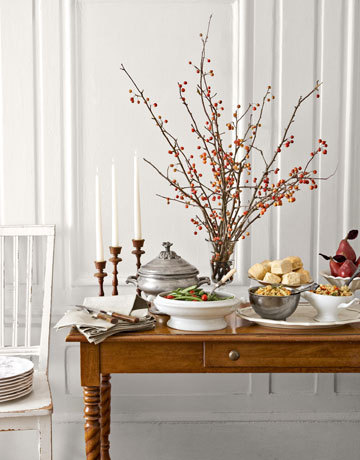 A vase full of natural branches with wild berries makes a fresh and simple display that still adds some color.  Since you can get the clippings for free, your only cost would be in your vase container.   Think about mason jars, which you can buy in bulk, to use as your vase.  You could also wrap the neck of the jars with some twine to add some texture to your design.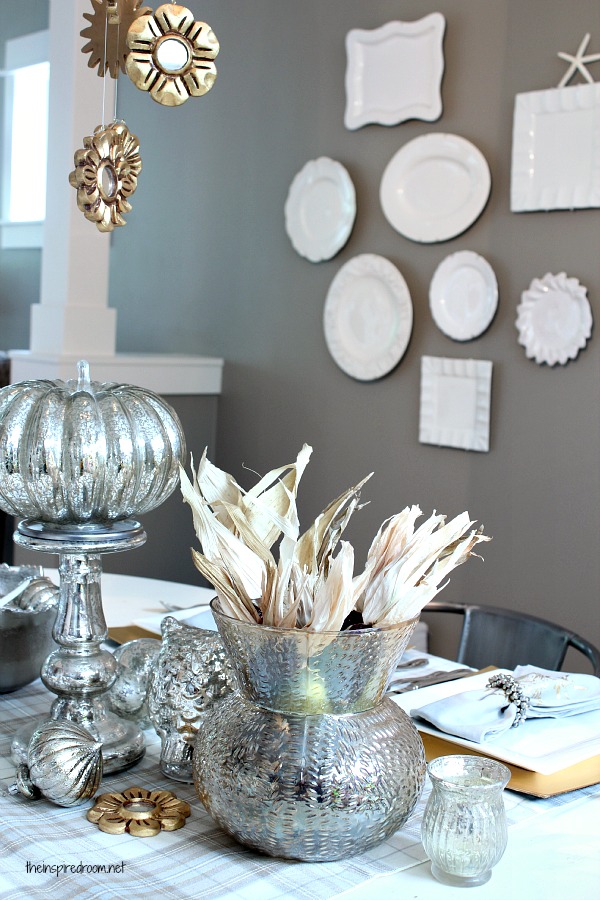 Dried corn husks in a pretty vase or a glass container that has been painted with a shimmer of silver or gold metallic paint makes a simple and pretty display.  You could save any of your food jars, like spaghetti sauce or beans, and spruce them up with paint.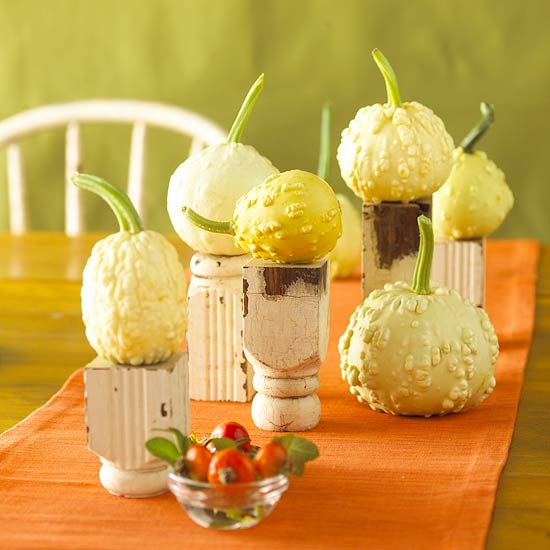 If you happen to have access to some shabby post sections, this would be an easy and decorative idea.  Just place pumpkins or gourds on top of these chic pillars for super quick decorating.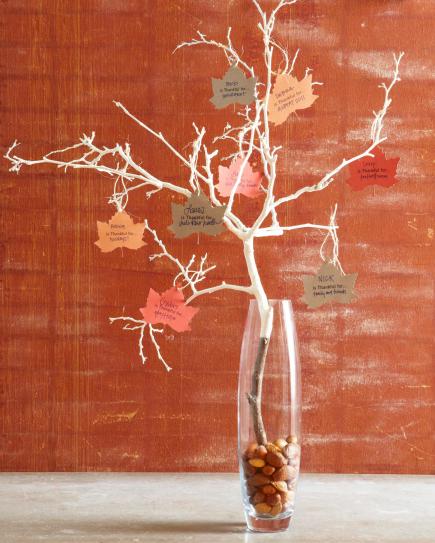 This "thankful" tree could be a great and inexpensive centerpiece for your group event.  Painting half of the branch white makes a stunning statement in the glass vase filled with nuts.  You could also collect some acorns for a filler.  Plan a group activity of writing what each person is most thankful for and place these leaves of gratitude onto the branches of the "tree".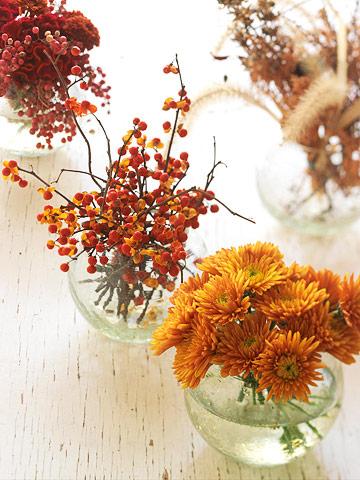 Look no further than the colorful blooms around you in nature.  A variety of clippings in small glass bowls will make stunning and inexpensive centerpieces for several tables.  You can usually purchase these glass bowls cheaply from a craft store like Joann or Michaels.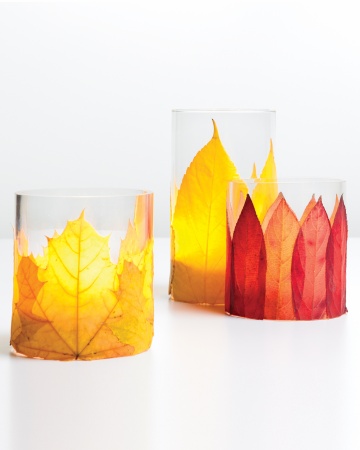 Start gathering leaves from outside to turn a plain glass candle holder into one that is colorful and festive.  These will light up your Thanksgiving tables with very little cost.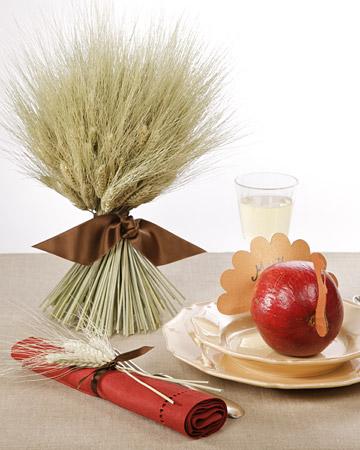 Simply tie a bundle of wheat together with a pretty satin ribbon, in a Fall color, to create a festive focal point for your table.
I hope you have been inspired!  What ideas do you have for creating Thanksgiving centerpieces on a budget?  Have you planned a group event yourself where you were in charge of decorations?  Share your ideas here to help spread some inspiration!
Happy Decorating!