Do you love to decorate for the different seasons but don't want to break the bank doing it? I have the perfect solution for you that is cheap and easy! By recycling items that you already have, you can create something new while getting rid of some clutter or trash items. These easy Fall DIY projects make use of things like old sweaters or scrap fabric as well as bottles, cans, or even toilet paper rolls.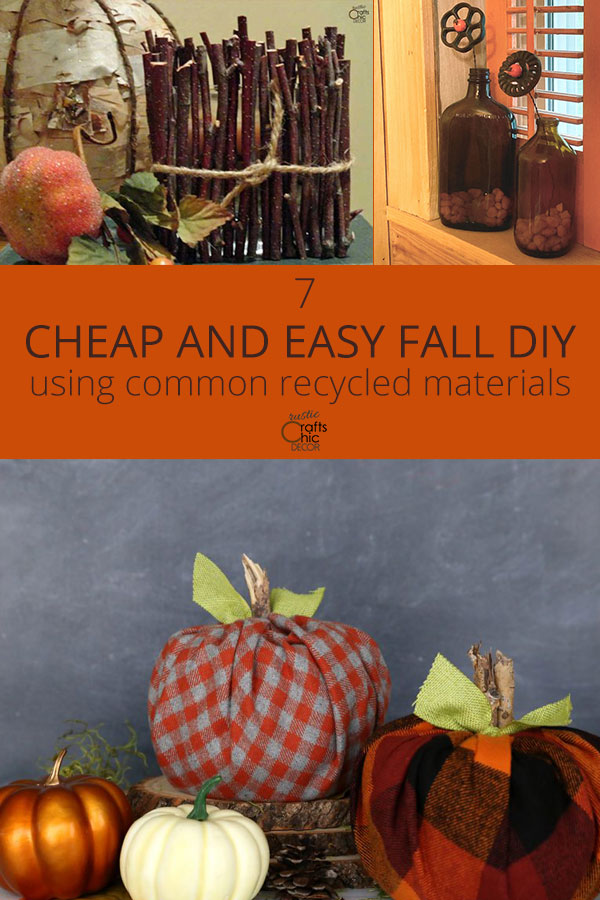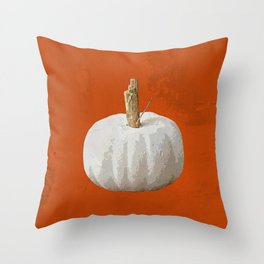 Sweater Pumpkin DIY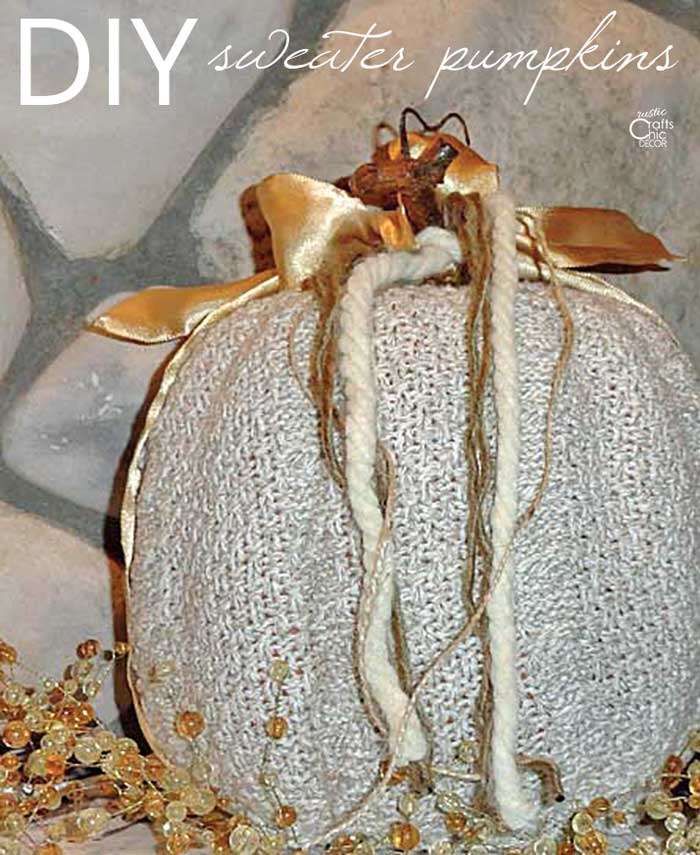 For some reason, I have a really hard time getting rid of old clothes. Even clothes that are worn out or stained I tend to keep for work clothes. Not going to the office type of clothes but working on messy project clothes. However, you can only have so many messy work clothes in reserve. So, when this sweater became worn out, I decided to use it to cover a pumpkin. I probably should mention that it was my husband's sweater! It's a unique way to give a Fall pumpkin an extra cozy feel.
Make a variety of cheap and easy pumpkins with my tutorials on book page pumpkins and birch bark covered pumpkins.
Fall Wine Bottle Vase

Cover a wine bottle with birch bark from fallen log. Then, fill the bottle vase with your favorite Fall picks. Dried branches or fresh cut branches with Fall leaves are perfect to fill a wine bottle vase for Fall. The whole project is super cheap and easy since everything is free or recycled.
Another way to get the look of birch bark is to paint bark onto an old vase or anything that you want to recycle. With just the cost of a few small bottles of acrylic paint, you can get a look like the vase below. It started out as a modern black and gold vase!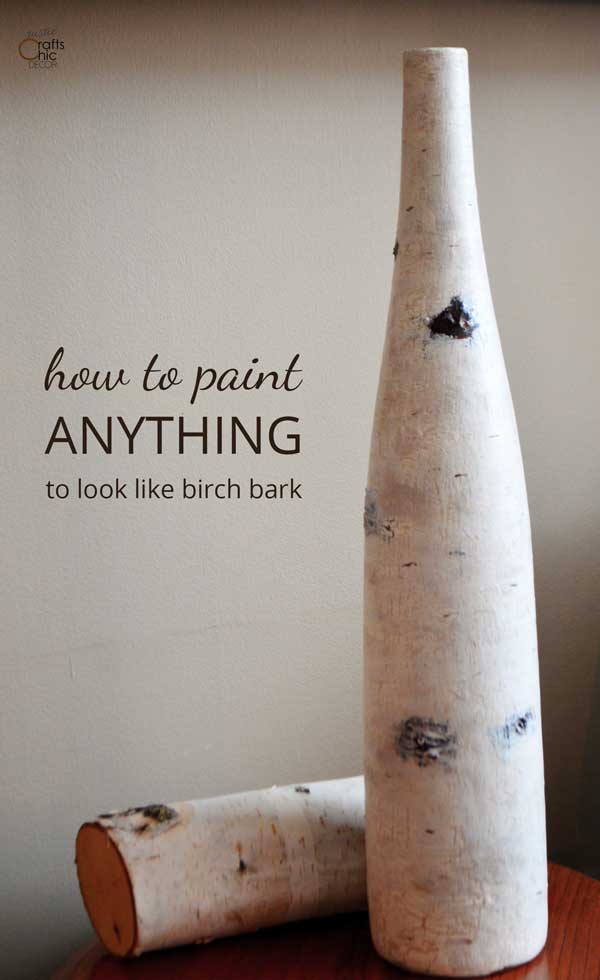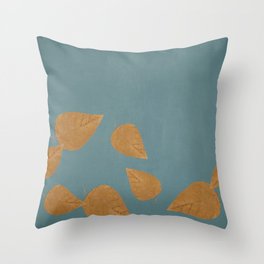 Repurposed Fall DIY Brown Bottles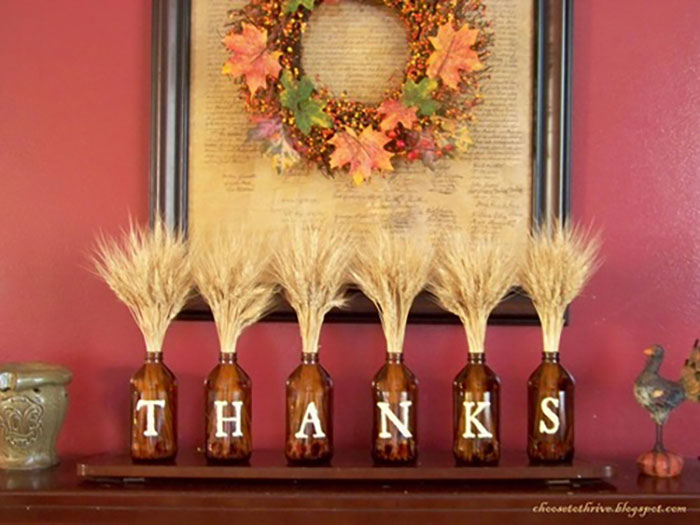 These old brown glass bottles make a nice arrangement with the white letters mod podged on.  The brown coloring is perfect for Fall and the wheat is seasonal for any bottle vase filler.
Fall Flowers From Faucet Handles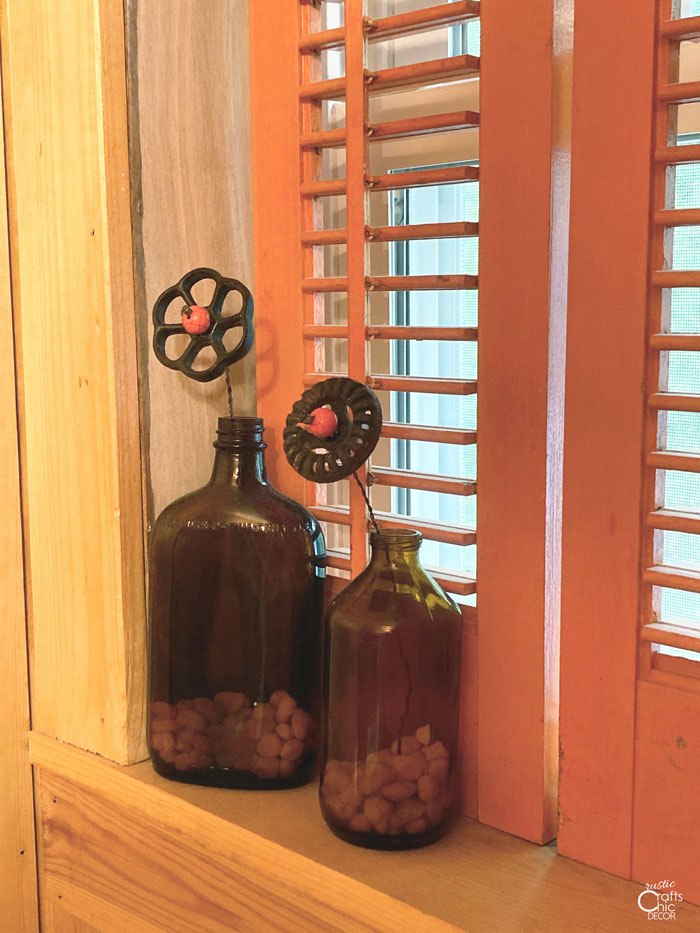 Speaking of brown bottles, I found a couple of old liquor bottles in the woods. Most people would probably leave them but I brought them home and cleaned them up. It took a while since they were full of dirt and looked to have been outside for decades. But since I liked the shape and the brown glass, I figured it was worth the effort. Then, all I had to do was fill them.
To continue using recycled materials, I grabbed some rusty old faucet handles out of the garage. By adding a wire stem and a bead center, I was able to create some whimsical flowers for Fall.
Make Your Own Fall Candle Holders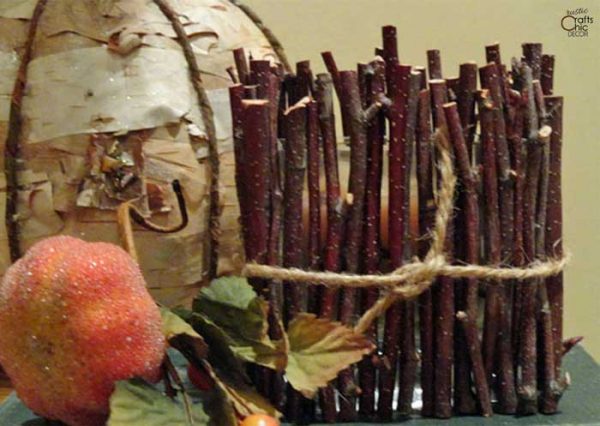 Give a quick rustic and seasonal transformation to a plain glass candle holder. Simply glue small lengths of thin birch branches around the perimeter and tie off with a piece of twine. Fill with a warm colored votive candle for an extra touch of Autumn. It's such an inexpensive way to get some new seasonal decor for Fall.
Easy Toilet Paper Roll Pumpkin Craft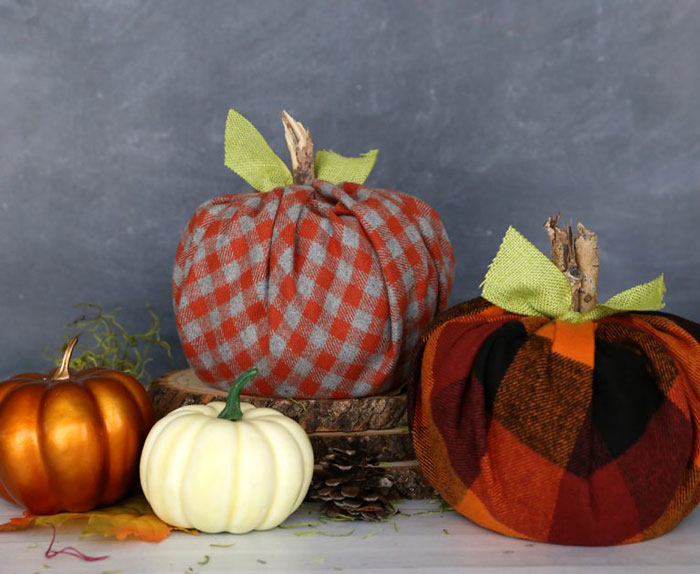 These toilet paper roll pumpkins are such a cute idea for some quick and easy Fall decor to coordinate with any room in your house. Just wrap a scrap piece of fabric or a recycled flannel shirt around a full toilet paper roll and insert a branch for the stem.