You don't have to live in a renovated warehouse to get a rustic industrial style in your home. By blending metals with brick or salvaged wood you can get a design that is warm and inviting. This collection of industrial rustic design ideas will give you all the inspiration you need!
Rustic Industrial Ideas To Try
Combine A Texture Like Brick With Metal
Even if you don't have a brick wall currently in your home, you can easily add one by installing thin brick veneer. We installed a brick wall in our cabin and then combined a handmade industrial metal pendant light for a rustic industrial style.

I originally wanted some kind of vintage metal pendant light but everything I found was quite expensive.  So…I made my own with a vintage kitchen sifter!
Now I keep incorporating industrial pieces wherever I can in my decorating.  We find a lot of cool pieces from antiques stores, flea markets, architectural salvage shops and even metal scrap yards.
Combine Modern With Rustic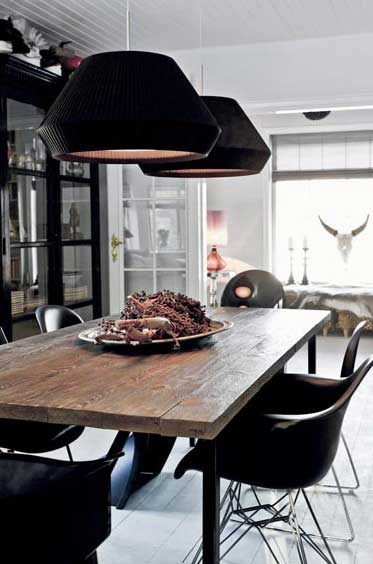 The lights and chairs add a modern industrial edge to the rustic table.
A Rustic Industrial Coffee Table Idea

I love the combination of the wood and metal on this coffee table.  Even the accessories are a nice mixture of cool metals and warm burlap.
More Industrial Rustic Design Ideas That Combine Textures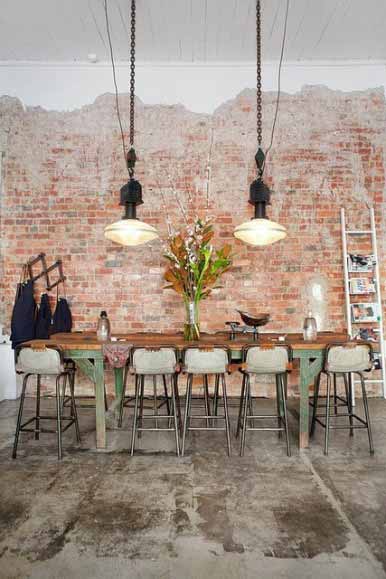 I love all of the features in this kitchen!  It is such a unique design but the concept of combining the textures of industrial and rustic is the same.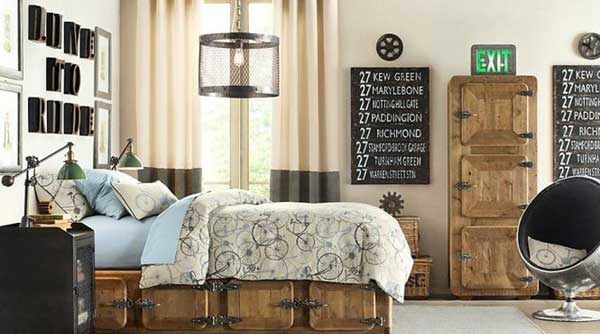 This bedroom is an interesting combination of industrial and rustic accessories.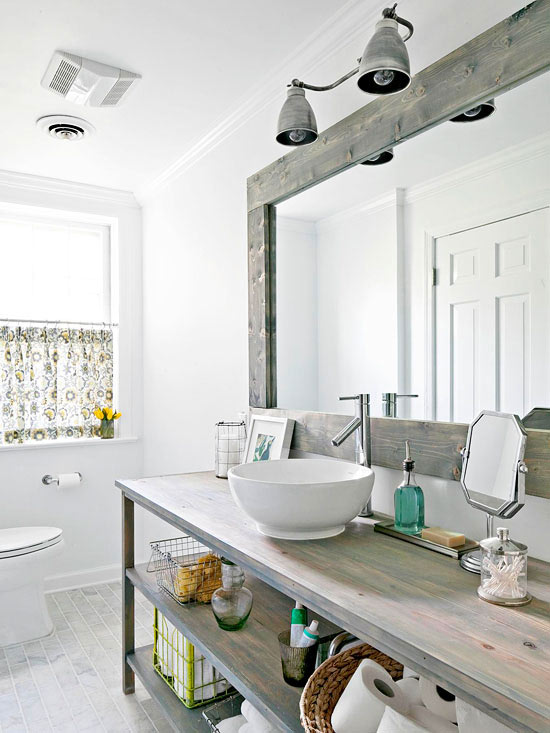 The cool lights and sink fixtures are highlighted by the distressed gray wood.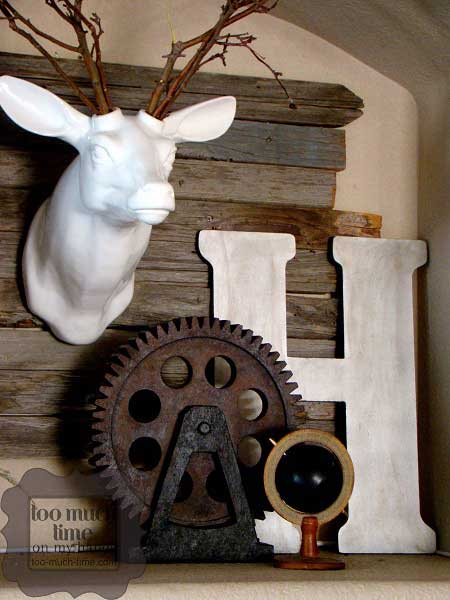 Mantels make such a great showcase for creating a fun design.  It's probably the easiest spot to quickly create an industrial rustic vignette.  All you need are a few items and you have a look that becomes the focal point for the whole room…. which is a lot easier than trying to update the entire room.
I hope you have been inspired!