Any rustic or farmhouse style home can use some unique homemade decor. Since rustic accents are so popular, I put together a collection of rustic crafts for home decor. Most of these projects are easy to complete and are very budget friendly. No matter what room in the house you are decorating, you will find a project perfect for the space.
Best Rustic Crafts For Home Decor
 Rustic Candle Holder Craft

TUTORIAL: DIY Rustic Candle Holder Craft
I used a combination of natural elements, salvaged metal and a vintage mason jar to make up this funky little candle holder.  Sometimes it's just fun to see what you can come up with when combining things!
 Rustic Wood Clock Craft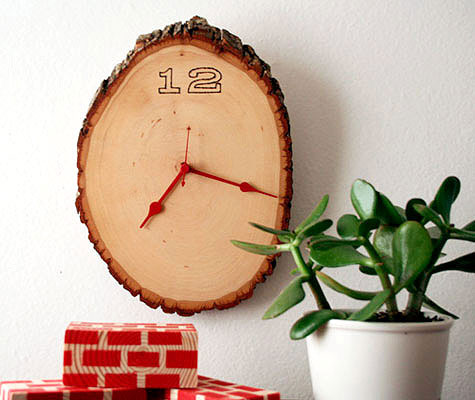 SOURCE: Design Sponge
I love the simplistic styling of this rustic wall clock.  The red hands add a nice pop of color.
 Rustic Grainsack Vase Craft

TUTORIAL: How To Make A Grainsack Vase
Burlap or grainsacks are a nice rustic element and it was easy for me to just cover a plain glass vase with a section from a grainsack.  Then, adding birch twigs and white carnations makes the perfect centerpiece.
 Rustic Wood Slice Wreath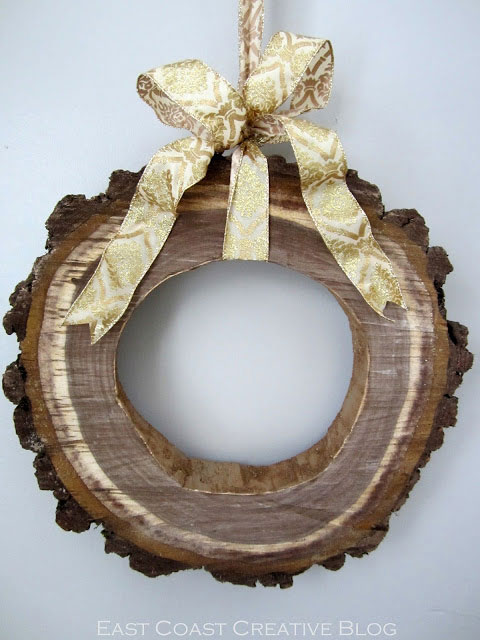 Here is a fun rustic and non traditional wreath idea using a wood log slice.
Rustic Branch Candle Holder Craft

TUTORIAL: DIY Rustic Branch Candle Holder
I embellished a plain glass candle holder with small birch twigs to give it a rustic touch. This is super easy to do and gives you rustic decor for little to no cost.
Branch Towel Bar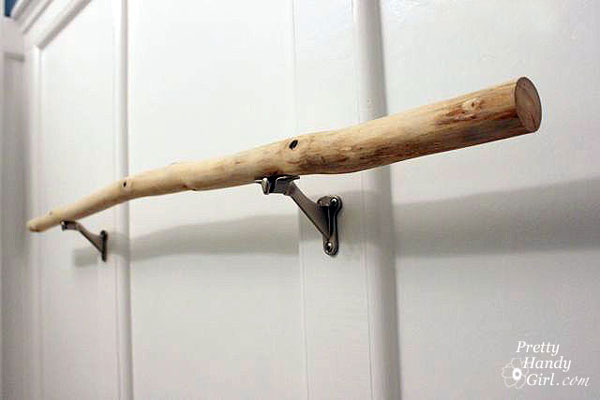 SOURCE: Pretty Handy Girl
I love the idea of incorporating branches into handy bathroom accessories like this sleek towel bar.
 Birch Bark Wine Bottle Vase

TUTORIAL: How To Make A Birch Bark Wine Bottle Vase
A great way to recycled wine bottles and get some rustic decor is to cover the wine bottle in birch bark!
 Antler Craft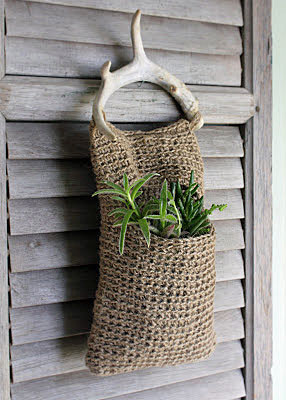 SOURCE: Lil Fish Studios
This is a cute idea for incorporating an antler into your decor.  Use it to hang a sack for a plant!
DIY Birch Sconce

TUTORIAL: DIY Birch Lamp
My favorite rustic craft is making birch sconces or lamps.  It is easy to do and they add such a rustic touch.  We have them all over our house and cabin!
 DIY Rustic Cake Stands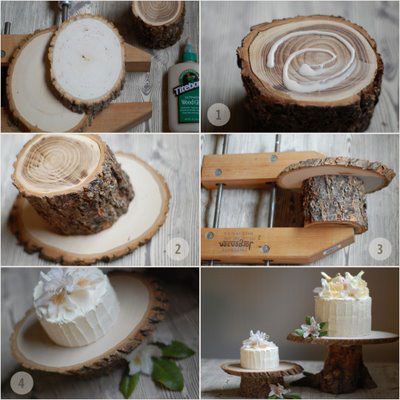 SOURCE: Simply Natural Events
For entertaining, these rustic cake stands are fantastic!
Rustic "Cheers" Sign Craft

TUTORIAL: How To Make A Rustic Sign With Branches
It is quick and easy to make a rustic sign from branches.
 Pebble Sphere Craft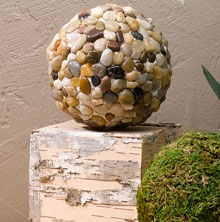 Rustic Magnet Board Craft

TUTORIAL: Rustic Magnet Board Makeover
I had a simple magnet board that wasn't doing anything for me as it was. After decorating it, I am happy to use it and have it on display.
 Birch Branch Garland

TUTORIAL: How To Make Birch Branch Garland
Branch garland is made by stringing small sections of branches together on either twine, strong elastic string, or dental floss.  I use them on fireplace mantels, Christmas trees or over picture frames.
Rustic Candle Holder Craft

TUTORIAL: DIY Log Candle Holders
Candles always warm up decor. What better way than using logs as a holder to make them rustic!
 Birch Birdhouse Craft

TUTORIAL: How To Make A Birch Log Birdhouse
A birdhouse made from a log is a quick and easy project.
Pine Coasters Craft

TUTORIAL: DIY Pine Coasters
Make your own coasters from slices of a pine log.
 Twig Photo Display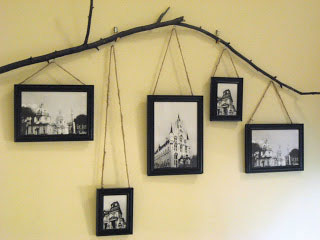 This is such a fun and unique idea for hanging photos!
 Rustic Style Storage Tins

TUTORIAL: Rustic Storage Tin Craft
Recycling tins for decorative storage is easy using twine.
Rustic Photo Holder Craft

TUTORIAL: Rustic Photo Holder Craft
Make a rustic photo holder out of a small log.
Driftwood Art Craft

TUTORIAL: Creative Driftwood Art
Get creative with some driftwood and random parts and pieces.
 Rustic Owl Craft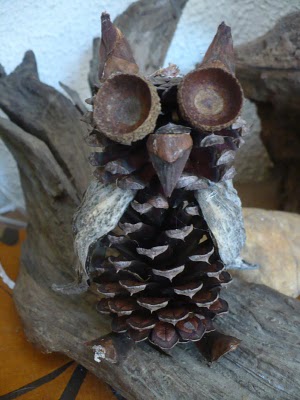 SOURCE: The Enchanted Tree
This cute owl is made from pine cones and acorns.
Twig Push Pins Craft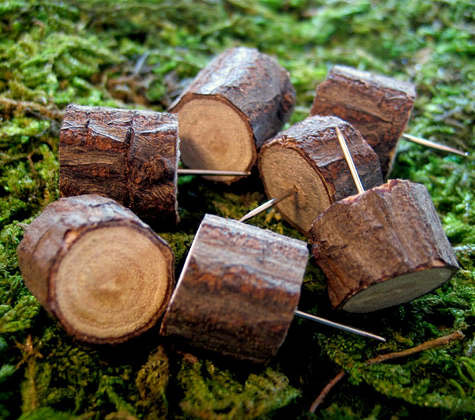 SOURCE: Design Sponge
Give a rustic touch to your office with these homemade rustic push pins.
Birch Branch Picture Frame

SOURCE: How To Make A Birch Branch Picture Frame
A plain picture frame gets transformed into rustic decor by gluing on birch branches. You can also make a twig frame by first wrapping the twigs in bundles. Then use the bundles to frame your glass.

SOURCE: Carolyn's Homework
Pallet Coffee Table

SOURCE: Tres Chere Chattel
I always love when pallets are used in a rustic decor project. Simply add casters to an old pallet and paint it with a fun design. The result is a handy coffee table to enhance a rustic style.
Rustic Table Makeover

SOURCE: Art Is Beauty
Sometimes a rustic craft project is simply making over something that you already have. This traditional style end table was given a warm and rustic makeover. The table now is a perfect accent for a rustic style room.
A Rustic Step Stool Makeover

SOURCE: The Polka Dot Closet
Here is another makeover that is perfect for rustic decor. Although the stool is French inspired, it has that rustic appeal with all the distressing.
I hope you have been inspired with these rustic crafts for home decor!  If you are looking for more rustic craft ideas, you can check out and follow my Pinterest board at Rustic Crafts Board.
Also, check out theses DIY Bathroom Accessories For Your Rustic Bathroom.