One of the things I love about rustic decor is that it really can be mixed with most any other design style.  I have incorporated rustic accents throughout my whole house and love the warmth that the pieces lend.
That is why I was so excited that John from The Frugal Tree shared his barnwood kitchen island table at my link party.  It is the perfect example of mixing styles and I was happy to pick it for this week's feature.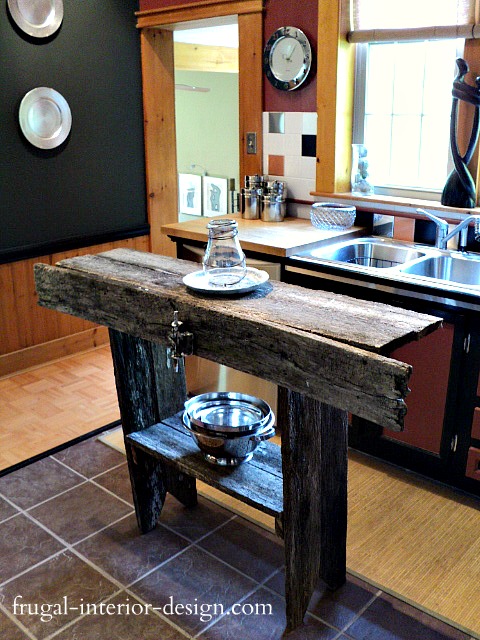 You can see how cool the modern stainless mixing bowls look against the contrasting rustic barn wood.  You have to check out his blog post to see all of the kitchen pictures to get the full idea of how well the rustic barnwood table mixes with more modern design features.  John has stainless steel appliances and some contemporary tile work that are really enhanced  with the addition of this warm and rustic kitchen island.
Thank you John for your inspiration!
Happy Decorating!